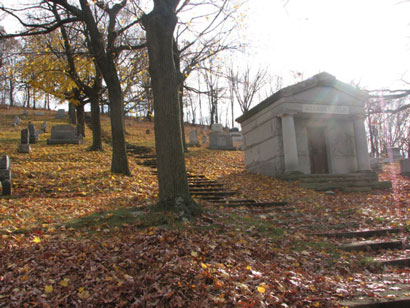 Shamokin, Pa 17872
Feel Free to Contact Us
shamokincemetery@gmail.com
The Shamokin Cemetery
Welcome to Shamokin, where the population once topped 50,000, the largest man made coal bank still stands and where at one time the largest silk mill stood. Here the true melting pot of America's heritage began with many English, Irish, German, Polish, Welsh and Ukranian Families making their homes in the black dirt around the coal mines. The Cemetery officially opened in 1860, although there are a few burials listed in 1859. 155 years later, there are over 16,000 souls buried here. The history, the burials, the stories are here and beneath every stone there is a story.
2017 Cemetery Tours
I'm very excited to announce the Cemetery Tour will continue at this years Heritage Festival. I only ask for a $1 donation, and in return I will be at the Cemetery at 10 a.m. and 2 p.m. The big Mausoleum will be open, and I will be there to tell you the History of the Cemetery and share stories of people buried there.
Please spread the word and let family and friends know about the tour.
Heritage Festival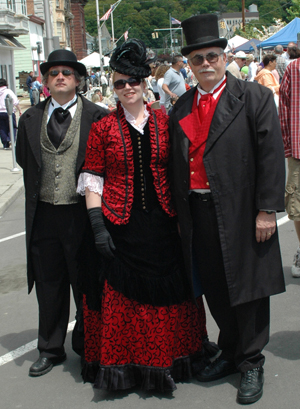 12th Annual Anthracite Heritage Festival
May 26th & 27th
This year's festival will include many favorite and new activities including:
Magical rides in a white Pumpkin Carriage with Cinderella.
2 Train Tours: 11 a.m. & 2 p.m. (This sells out very fast so get tickets early)
Artists, Children's Activities As well as over 100 Vendors.
Tours of the area's history, including the cemetery tour.
Live Radio Broadcasts and Music and great food.
Please pass the word along to family and friends, We would love to see you there, and there's always something new and exciting. You can stay updated with www.nccarts.com